FAQ & Help Section
Material info
Standard Grain Auto Hides
What makes it a 'standard' hide?
Standard leather takes its name from the popular 'pebble grain' pattern that can be seen upon closer inspection. This textured appearance gives the hide a contemporary look and feel to them.
Are they dyed all the way through?
Yes. All hides are dyed all the way through the skin and not simply painted on the surface.
Are they auto spec?
Yes. All of these hides are manufactured to suit the regulations of the automotive industry.
Can I get a sample?
Yes. Please use this contact form, and specify the colour(s) which interest you the most. Unfortunately, requests for 'all' colours cannot be fulfilled due to the time required, more so than the material cost.
Antique Auto Hides
Why is this leather called 'antique'
Our antique leather range is tanned and then treated with a black overprint.
Headlining Kits - A tutorial
Hi Martin/Josh,
It was great to meet you at Billing, as discussed I've attached pictures of my headlining. Hope they are of use to you and I will continue to recommend you.
I haven't managed to get a picture of my interior yet, the landy needs a few repairs (nothing major) but will wipe our pennies for now especially with it being the summer holidays!
We are hoping to make it to Peterborough though (which in my opinion is better than Billing) which is where I first noticed your company and people strolling around with this lovely fabric.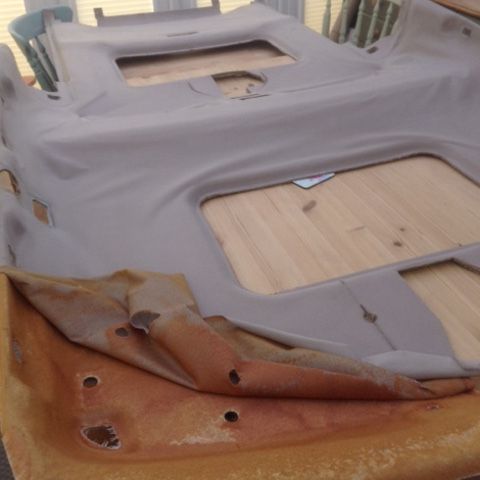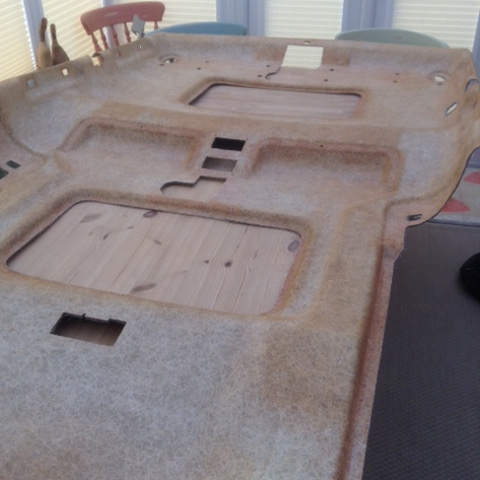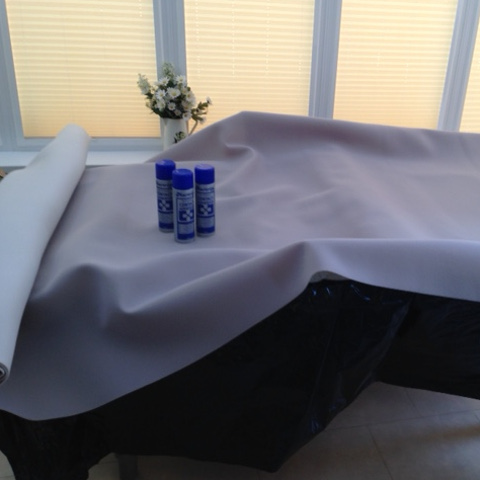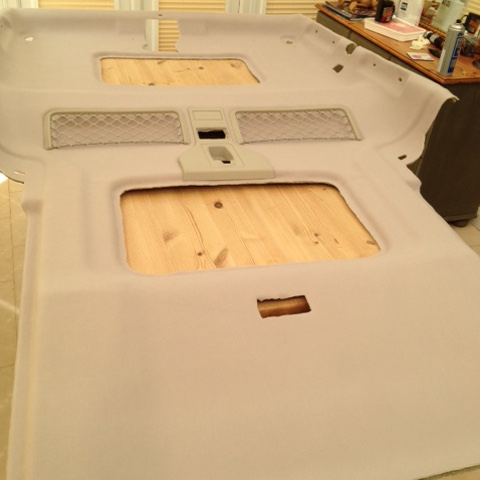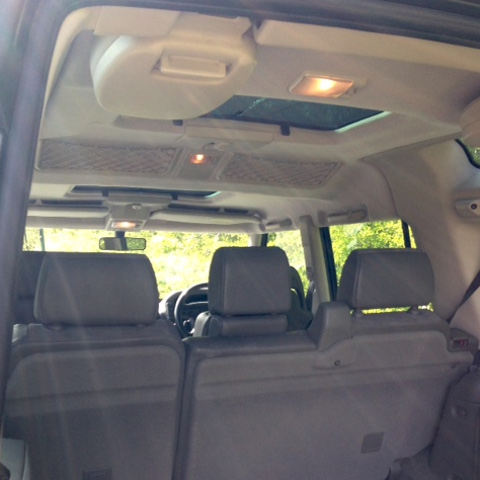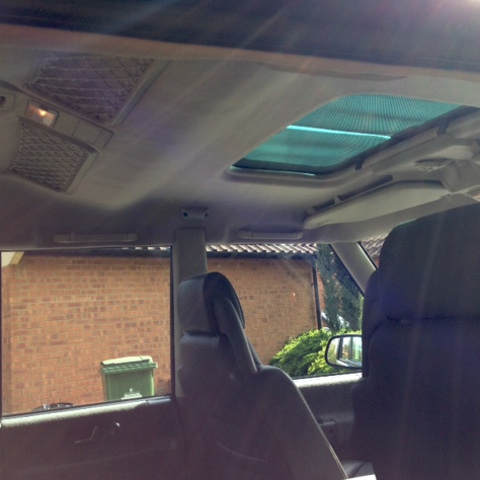 This is the link I used to help me remove the headlining which is most people's biggest query, there are a couple of good videos of generic headlings being recovered on you tube that also helped give you a method of recovering it.
What prompted me to recover the headlining was due to a leak, which thankfully I no longer have! Roof rails and windscreen were the culprits (highly recommend a product called Captain Tolleys it's worked brilliantly)
A wire brush with very gentle pressure, some sharp scissors and patience it took a weekend to complete and that's with four boys running around (the packaging you sent the headlining in made a great workspace protector too-being my dining room table!).
I would love to get the two front seats sorted in the future as this will finish her off nicely. Have a wonderful summer and hope to meet you again.
Kindest Regards
Michelle
Millboard
Made from wood fibres, designed to provide a rigid surface that can be molded around the contours likely to be found inside a vehicle interior.
| | |
| --- | --- |
| Usage | Interior |
| Stretch | - |
| Weight | 2kg |
| How to mold | Soak in water, when dry it will firm up again. |